3:00pm - 8:00pm
April 15 2023
Downtown Paragould
---
Fine Artist/Vendor Registration
Event Sponsors:
Sponsors:
First National Bank
MOR Media
Focus Bank
Glen Sain LLC
Atwill Media, Inc.
Michelle's Excavating
---
For More Event Details:
Art & Stroll
Join us for Main Street Paragould's Art & Stroll, Saturday, April 15.
During Art & Stroll, we do exactly that! Visit our artists inside Downtown Businesses and then stroll to the next shop to see more.
About:
Since 2006, the 'One and Only' Downtown Paragould has been celebrating Art and Stroll. Art and Stroll is the only local festival that celebrates the many types of "art" in our community. Art and Stroll originated as a "1st Thursday" in May evening event. In 2017, we moved Art and Stroll to a full day Saturday event. Art and Stroll has continued to grow as the event that brings art, artists, dance, theater, music, and our community together. In 2019, 32 different music groups performed, regional artists displayed and sold their work, we had two painting classes - one for kids, one for adults, there were mimes, hula hoop-ers, street performers, and artisan crafters of all types joined our more traditional canvas artists. To add to the "festival" experience, food trucks lined Pruett Street and our shops moved outside.
Help us make Art & Stroll the best it can be!
We are always looking for Art & Stroll Sponsorships and Volunteers to help make it all possible. If you would like to become an Art & Stroll Sponsor or Volunteer use the signup forms on this page, call us at 870-240-0544 or email us at This email address is being protected from spambots. You need JavaScript enabled to view it. for more information.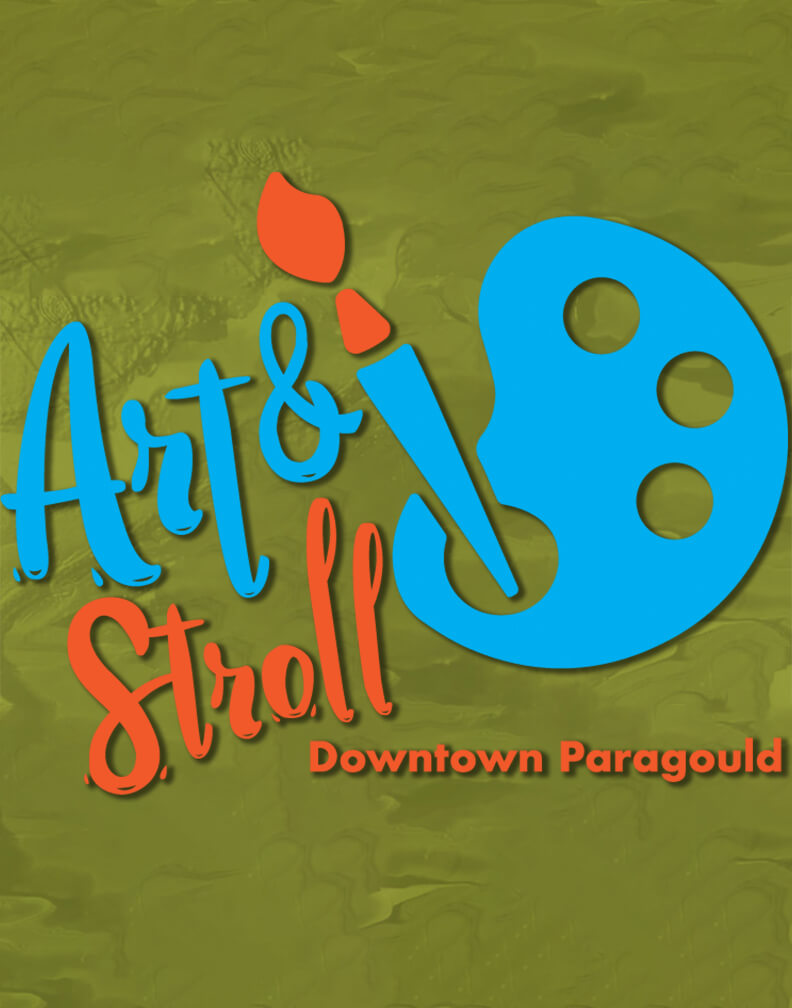 Photos from Art and Stroll